Find out more about LAM
Learn more about lymphangioleiomyomatosis. We give an overview of LAM, its symptoms and how it is diagnosed and treated.
Find out what help is available
As someone new to LAM, you have probably never known anyone with LAM or even heard of this rare disease. One of our primary aims is to provide support and information to those with LAM and their families.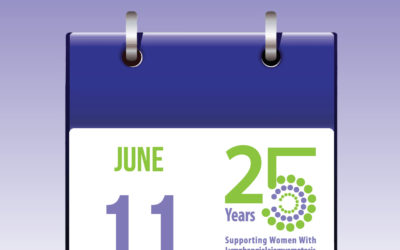 LAM Action's annual meeting will be held virtually on Saturday, 11 June 2022. We will kick-off with our formal AGM at 10 am, followed by what promises to be an extra special meeting of presentations and celebrations. This year marks LAM Action's 25th Anniversary, and our meeting will highlight the tremendous progress made in LAM research,...
read more
How can you help us?
LAM Action is entirely self-supporting and run almost entirely by volunteers. In this section you will learn about the many ways in which you can get involved.