LAM Action is the UK charity for those with LAM, their families and doctors caring for them.
LAM Action provides valuable support to those with LAM and their families and helps fund important research into LAM.  As a small charity focused on an extremely rare disease, we are run almost exclusively by volunteers and generate almost all of our income from donations and fundraising.  Although independent from the NHS National Centre for LAM, we have close links to the medical and research staff there.
Our Mission
LAM Action
Provides support, information and encouragement to those with LAM and their families.
Helps educate health professionals about LAM and advance research into LAM.
Raises funds to drive these activities.
Our Vision
Use of the drug sirolimus has had a very positive impact on the progression of LAM for many women, and quality of life, severity of symptoms and survival rates have improved as a result.  However, sirolimus is not a cure for LAM.  We aim to continue supporting people affected by LAM and funding research that may lead to additional treatments and an eventual cure for the disease.
How We Got Started
In recognition of the isolation that those with LAM may feel due to the rarity of the disease, the UK LAM Trust was set up in 1997 following a meeting of 21 women with LAM in Nottingham.  In 2003 the group became an independent charity and the name was changed to LAM Action.
Where We Are Now
LAM Action now numbers around 150 members and actively provides support to those affected by LAM through one-to-one support, regional and age-based groups and private email and Facebook groups.  Amongst our accomplishments, we have raised over £1 million, almost entirely through donations and fundraising; co-funded important global trials of sirolimus and doxycycline; and supported researchers who have produced over 25 research paper guideline statements and scientific reviews on LAM, around half of which were funded by LAM Action.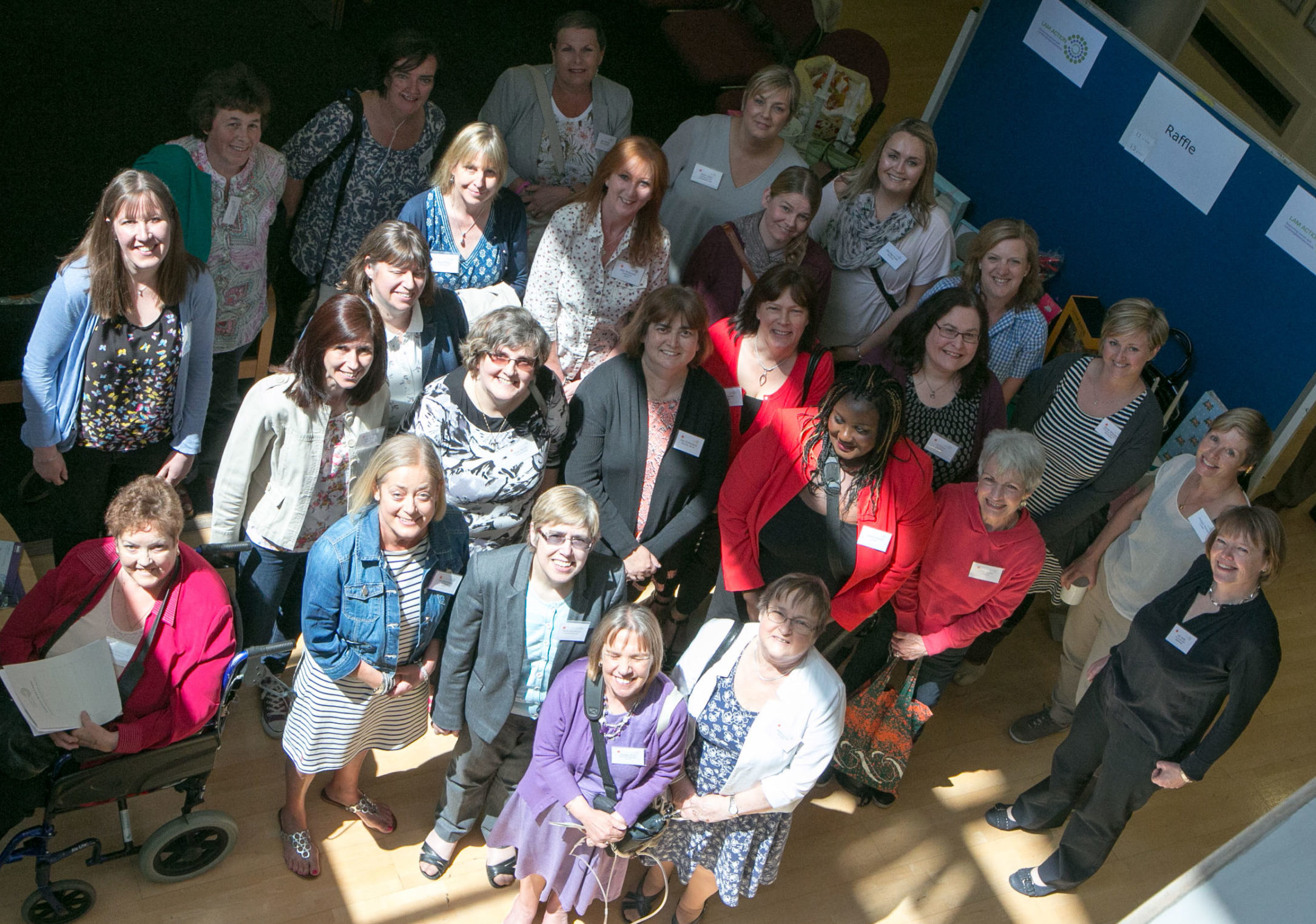 Annual Meetings
LAM Action holds an annual meeting, usually in June, at which all those with LAM and their families and others with an interest are welcome. Among other things, the meeting is a wonderful way to learn about scientific research taking place, hear about LAM Action's fundraising and other activities and – in the case of in-person meetings – meet others with LAM. Conditions permitting, we hold our meeting in different regional locations to try to reach as many people affected by LAM in the UK as possible.
Charity Reports
Our latest reports filed with the UK Charity commission can be found here.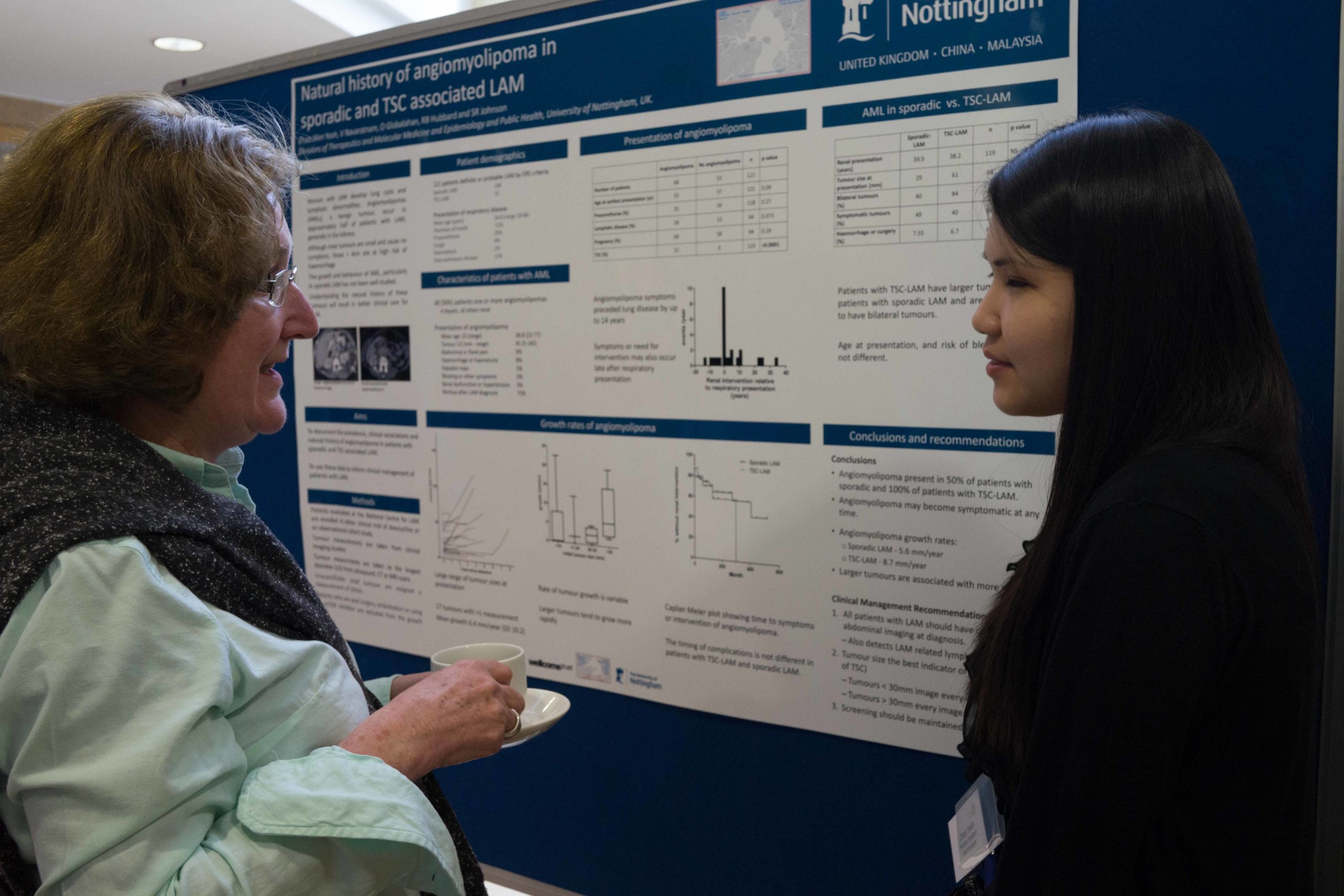 LAM Action is managed by an Executive Committee, all of whom are volunteers and most of whom have LAM.  We employ a part-time co-ordinator, Jill Pateman, who is based in Nottingham and works in our office on Wednesdays.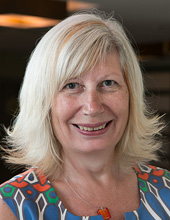 Jill Pateman
LAM Action Co-ordinator
Jill joined LAM Action in December 2016 following a long career in the Civil Service and several jobs in the charity sector. Alongside working for LAM Action one day a week, she continues to facilitate training courses run by Breast Cancer Care for clients who have completed their hospital treatment.  She lives in rural north Nottinghamshire with her husband, dog and two cats.  In her spare time she enjoys walking, gardening, reading and theatre.
Tel +44 (0)7710 527636
Email jill.pateman@office.lamaction.org
Leanne Lillywhite-Sutton
Chair LAM Action
Leanne lives in Stourbridge in the West Midlands with her husband James, daughter Isemay, sons Olly and Harvey and two dogs Millie & Badger. Leanne is Chair of LAM Action, a keen fundraiser for the charity and also supports her husband with his financial advice business. In her spare time she loves shopping (especially for shoes and handbags), taking her dogs for long walks in the countryside, doing spin classes, eating out, gardening, enjoying family days out, spending time in the South of France and is (for her sins) a devoted West Bromwich Albion FC fan. Leanne was diagnosed with LAM on Valentine's Day in 2012 after suffering with multiple pneumothoraces for over a year. Leanne was co-opted to the Executive Committee in October 2014 after being involved in various fund raising activities.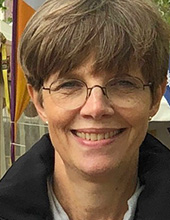 Kelly Vance
Secretary
Kelly was diagnosed with LAM over 20 years ago and has served on the Executive Committee since 2007. She was elected Chair in June 2012 and served in that position until June 2017. A lawyer, dog lover, wine enthusiast and addict of home renovation shows, Kelly enjoys volunteering in her spare time to help LAM Action. She lives in London with her partner, Kevin, and their two rescue dogs.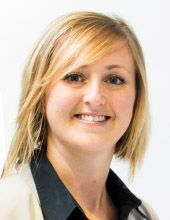 Sarah Sharples
Treasurer
Sarah is LAM Action's treasurer and was elected at our Annual Meeting on 7th June 2014. Sarah was diagnosed with LAM in May 2011. She is a qualified Chartered Certified Accountant and runs her own accountancy firm in Clitheroe. Sarah leads a very active lifestyle, which includes travelling, going to the gym, spinning, yoga and walking. She loves to share her love of being active with her daughter, cockapoo and cocker spaniel.
Harriet Davidson
Harriet was diagnosed with LAM in April 2019 at the age of 24, after presenting with a pneumothorax which subsequently led to a bullectomy and pleurectomy. She works full time as a Genetic Technologist at the West Midlands Regional Genetics Laboratory in Birmingham and has a BSc in Human Biosciences and an MSc in Prenatal Genetics and Fetal Medicine. Harriet enjoys an extremely active life, which includes music festivals and gigs, socialising with friends, sports and gym, travelling, science and television. She lives with her fiancé, Adam, and is looking forward to their February 2023 wedding.
Tess Hill
Tess was diagnosed with LAM in November 2021 after presenting with bilateral pneumothoraces whilst pregnant. Tess had to have surgery at 24 weeks pregnant which was very scary and then after the pregnancy she had a pleurodesis on both lungs. She works as an HR Advisor within the charity sector and also works as an antique dealer for her fiancé's antique company. She has an 8-month-old baby boy and is looking forward to moving into a new family home soon. Tess is planning a wedding in Italy with her fiancé Pierce and has a real passion for interior design. She is very creative and studied fine art photography at university.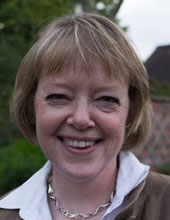 Gill Hollis
Gill lives in Edinburgh with her husband Peter, and was diagnosed with LAM in 1992, aged 27. However, a lung transplant in 2004 has allowed her to live an active life again. Gill works in the investment industry but more recently has developed a parallel career as a health advocate. Her interests are travelling, playing sport and photography, and she's never happier than when combining all three!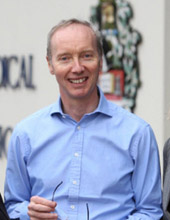 Professor Simon Johnson
Simon is Professor of Respiratory Medicine and Director of the National Centre for LAM at the University of Nottingham. His research group works on how the lungs are damaged in chronic respiratory diseases including LAM. He is medical advisor to LAM Action, was co-chair of the European Respiratory Society Task Force on LAM, is a specialist clinical advisor to the Tuberous Sclerosis Association UK, and is a member of the LAM Foundation basic science board and the British Thoracic Society Council. When not at work Simon enjoys music and the cinema, tries to play guitar (not always successfully) and attempts to ride a mountain bike without injury.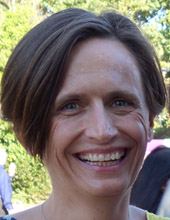 Ilona Leighton-Goodall
Ilona has a Masters degree in zoology and has worked in television production, arts charities and retail. She now works in operations for an organisation providing training and support for social justice movements. She was a keen swimmer but began experiencing increasing breathlessness and LAM was diagnosed in 2017. She continues to swim to maintain lung function and for mental health and she also cycles everywhere, as long as it's flat.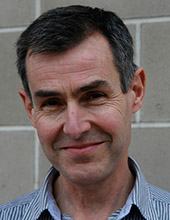 David Mercer
David first became aware of LAM when his partner, Julie Mullins was diagnosed in 2007. He was co-opted on to the Executive after attending the AGM in the same year. David is a television producer and used his charm to persuade Juliet Stevenson to become LAM Action's Patron. David looks after the organisation of our London Marathon runners and Ride London cyclists, as well as other athletic events, so please get in touch if you or a friend are tempted to give any of these events a try.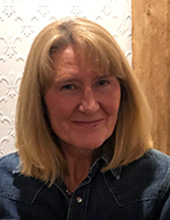 Sally Merritt-Collins
Sally lives in Kidderminster in Worcestershire with her very tolerant husband, two re-homed dogs and two horses. Her corporate career included 24 years in the Electricity industry in a variety of Finance and Human Resources roles. In 2001 she became an independent HR Consultant and has worked with many different clients all over the country. Life these days though mostly revolves around dogs and horses and the rather hard physical work that entails. She was diagnosed with LAM in 2015 after finding herself getting a bit too breathless when doing dressage although she is still very active and generally well.
Jo Pisani
Jo retired as a partner at PricewaterhouseCoopers, where she led the UK Pharmaceuticals and Lifesciences business. She continues to advise companies, investors and ministries of health on strategies to grow the Lifesciences industry. She is passionate about public health issues such as dementia, antimicrobial resistance and rare diseases. She is a trustee for the UK Dementia Research Institute and advisory board member for MedCity and University of Strathclyde's CMAC. She is also a trustee for Findacure, a charity that is bringing the rare disease community together and encourages patients and parents to grow their own patient communities and to share their experiences with others hoping to do the same. Jo is a LAM patient and lives in London with her husband and teenage daughter and is passionate about film, cycling and travel.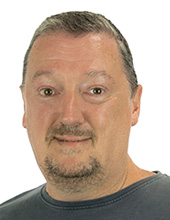 John Wood
John joined the LAM Action Executive Committee in 2012 after being involved in various initiatives and fundraising events. John is married to Sarah who has been a LAM patient since diagnosis in 2010, and they live in North West London with their daughter Lucy. John works as a graphic designer by day and currently edits the LAMPost newsletter, as well as heping to maintain the website. When he's not designing things, John is usually watching Watford play football, or attending beer festivals.
Become a Member Today
Membership of LAM Action is free of charge.  We especially encourage people with LAM to join LAM Action because it will help us demonstrate that we represent a significant number of those in the UK who have LAM. 
In turn, this will enable us to continue supporting people with LAM and their families, put the strongest case forward for research grants and other funds and speak with one voice for those with LAM in the development of research programmes and protocols.
Join Now
We are honoured to have acclaimed actress Juliet Stevenson as our patron.
Juliet Stevenson, the Patron of LAM Action, talks about the charity and the rare condition for which it provides support and research.